Sefcsik-kerámia
1181 | Budapest | Városház utca 13.
---
Sefcsik-ceramics portfolio
---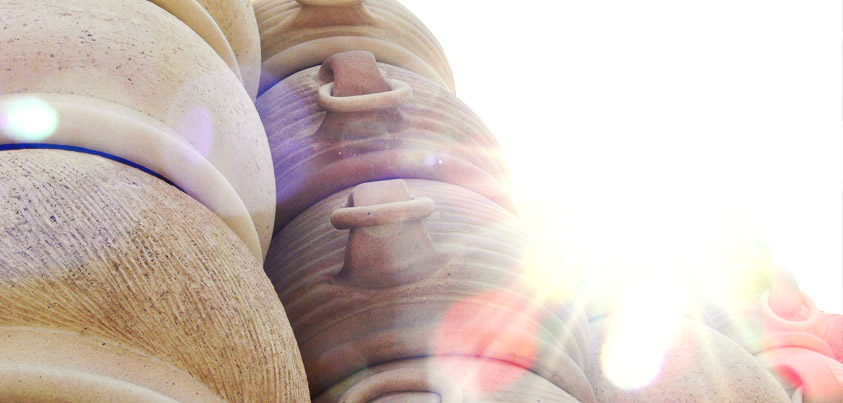 Since 1989 so many different pieces have been produced in our workshop that it would be impossible to present all of them so we do not even make an attempt at doing that. Naturally, there are quite a few standard products that we can lean on. They can serve as the starting point for any project so we try to keep them in stock.
Besides handcrafting, frost resistance and a special warranty policy our main strength lies in custom made ceramics. Of course, there are some limits. One has to take into consideration the materials we use as well as the laws of physics, the size of our kiln and certain conventions of visual art. But we are open to all the ideas of our customers. Our aim is not only to "satisfy a demand" but to make lasting objects that function in everyday life and, most of all, bring joy.
---
Standard ranges
---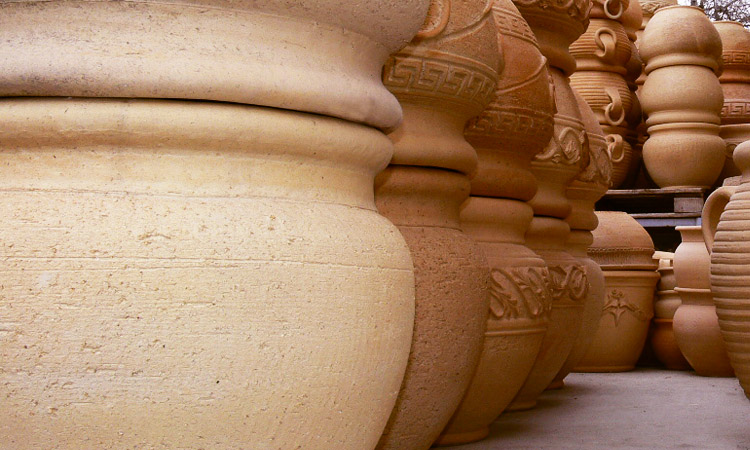 SPHERICAL POTS 30-35-40-45CM IN DIAMETER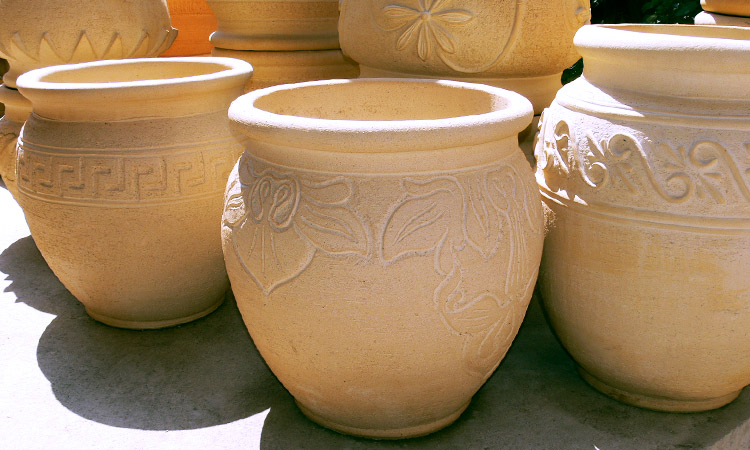 ELONGATED POTS 50 AND 60CM IN HEIGHT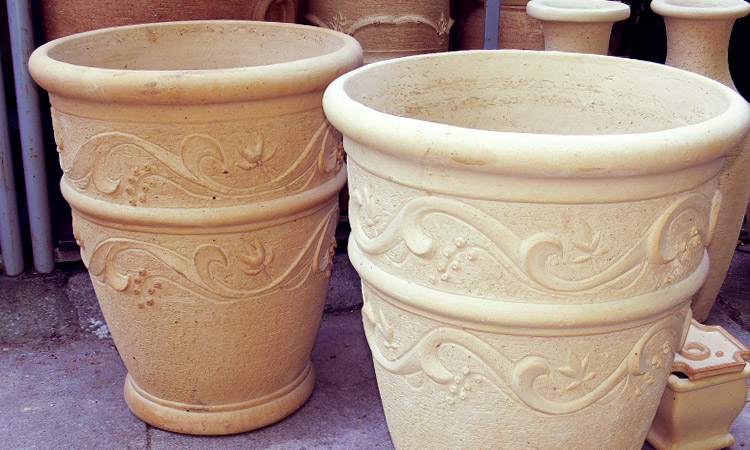 Large STANDARD POTS 50 AND 70CM IN HEIGHT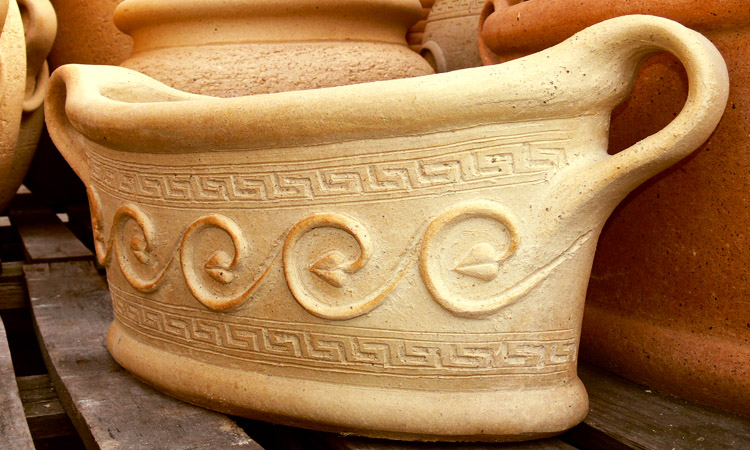 Boat SHAPES 60 AND 90CM IN LENGTH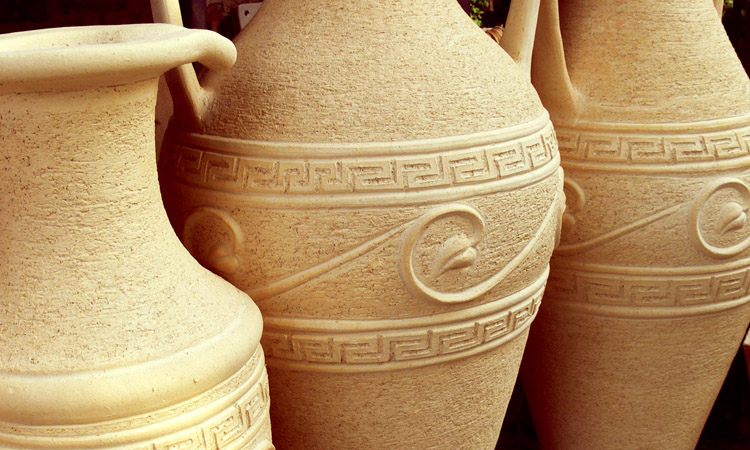 Amphoras in all sizes
Planter boxes 50 AND 60CM IN STANDARD LENGTH AND IN SPECIFIC SIZES
SMALL HAND THROWN POTS IN VARIOUS SIZES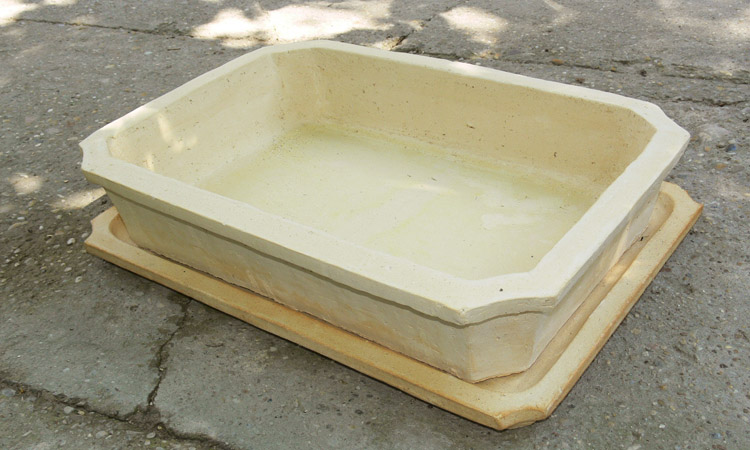 PLATTERS, UNDERPLATES IN ALL SHAPES AND SIZES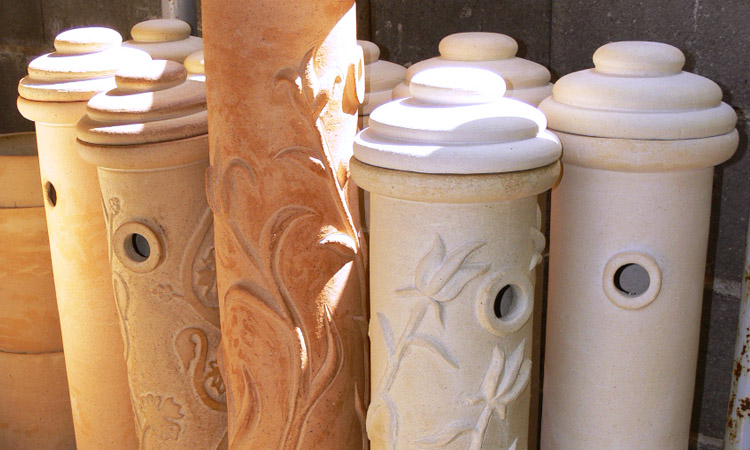 GARDEN TAP COVERS, WELL COVERS IN SEVERAL SIZES
---
Custome made pieces
---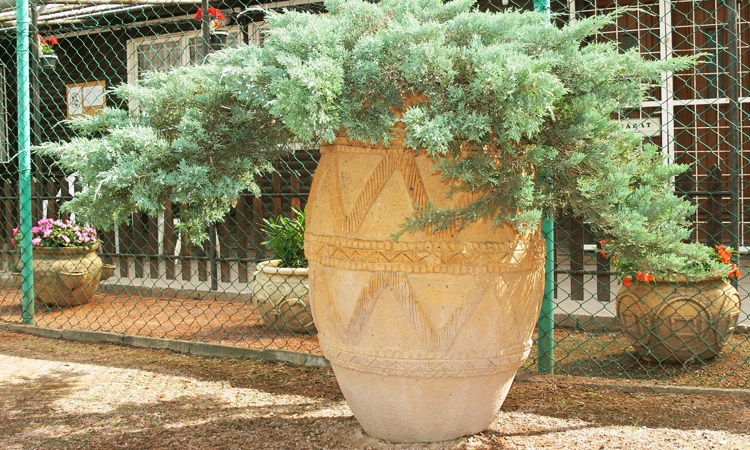 CUSTOMIZED CERAMICS OUR SPECIALITY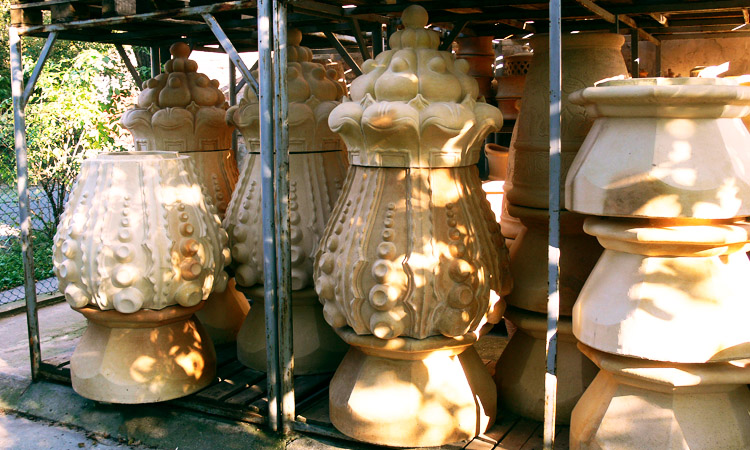 ARCHITECTURAL CERAMICS EVERYTHING FROM SMALL SWITCH FRAMES TO COMPLEX ROOF ORNAMENTS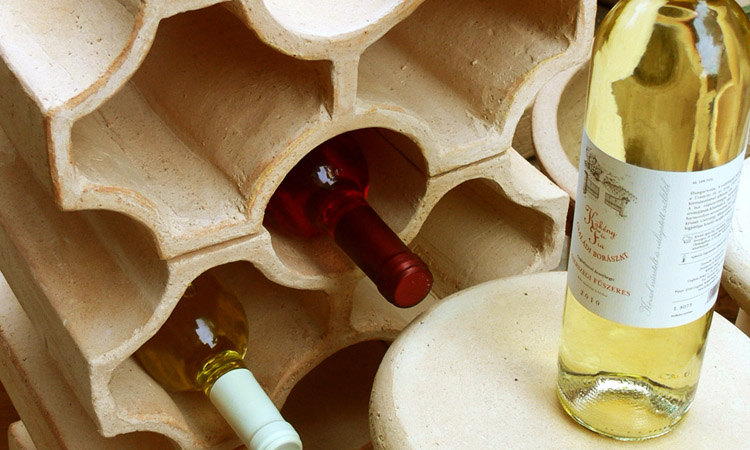 FUNCTIONAL CERAMICS BOTTLE HOLDERS? GARGOYLES? TUBS? YES, WE CAN MAKE THEM.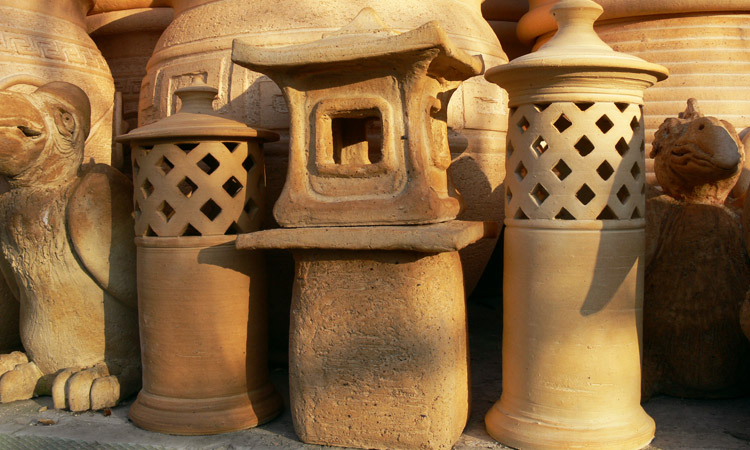 LAMPS IN DIFFERENT SIZES, FOR INDOORS AND OUTDOORS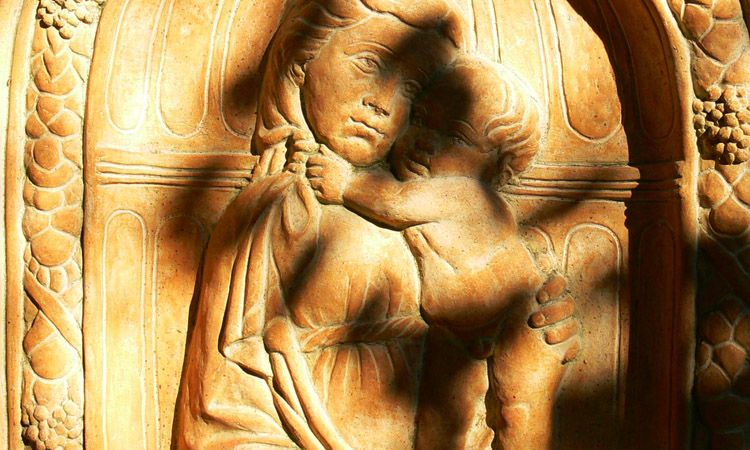 DECORATIVE CERAMICS IN CLASSICAL AND MODERN STYLES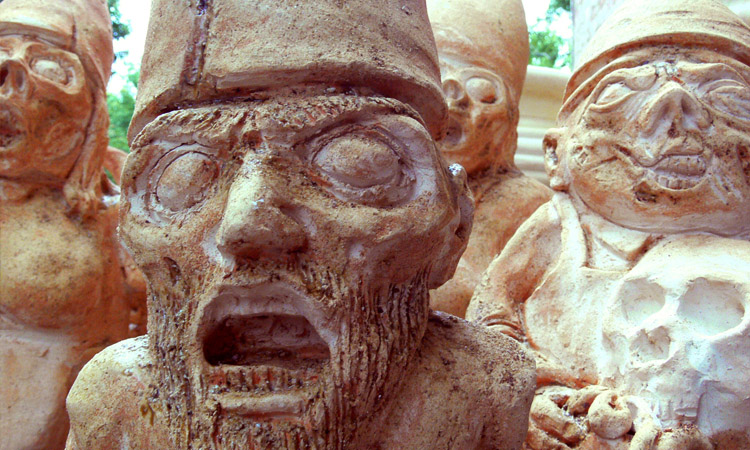 FIGURINES REALISTIC AND SURREALISTIC PIECES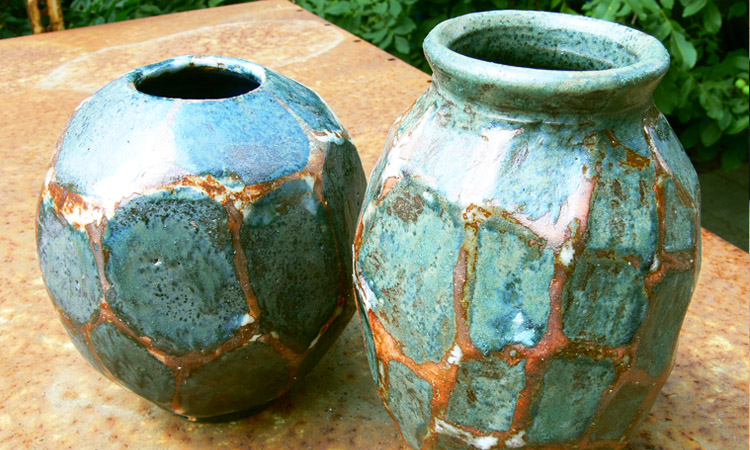 GLAZED VASES IN DIFFERENT SIZES FOR INDOORS AND OUTDOORS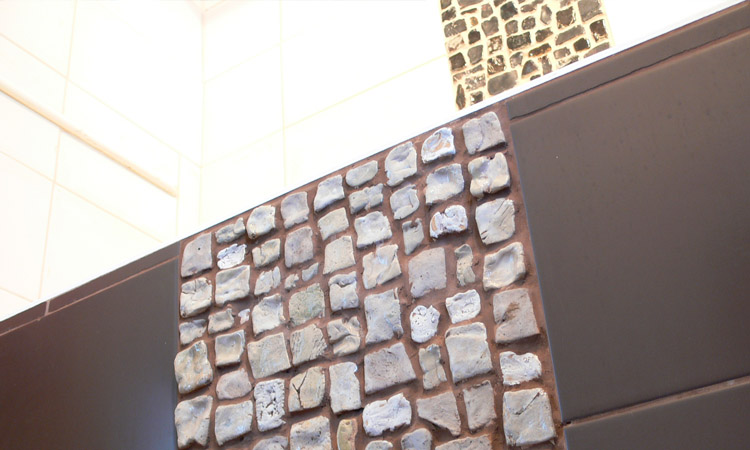 WALL PANELS AND FLOORING FOR INDOORS AND OUTDOORS, GLAZED OR UNGLAZED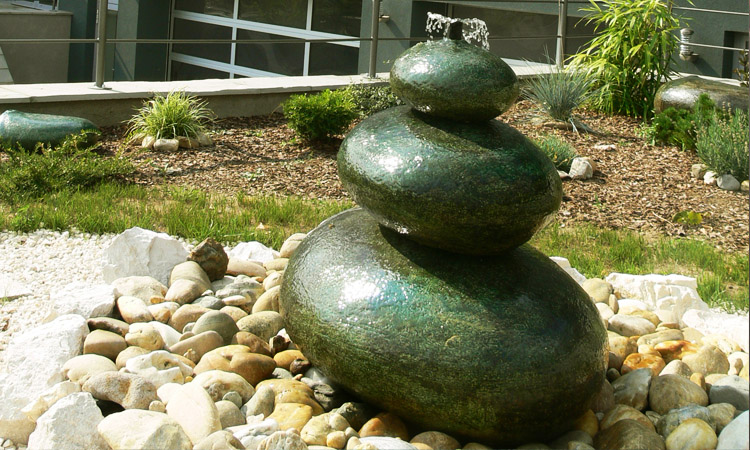 FOUNTAINS, WELLS IN DIFFERENT SIZES, IN DIFFERENT STYLES
---
SCULPTURES BY JÓZSEF SEFCSIK
---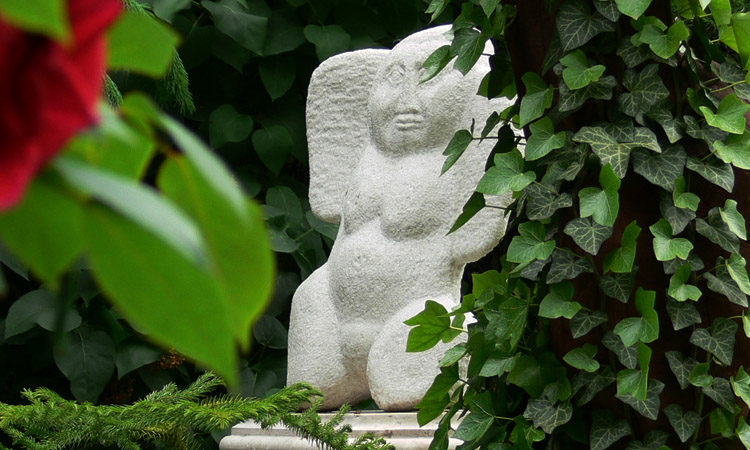 Stone SCULPTURES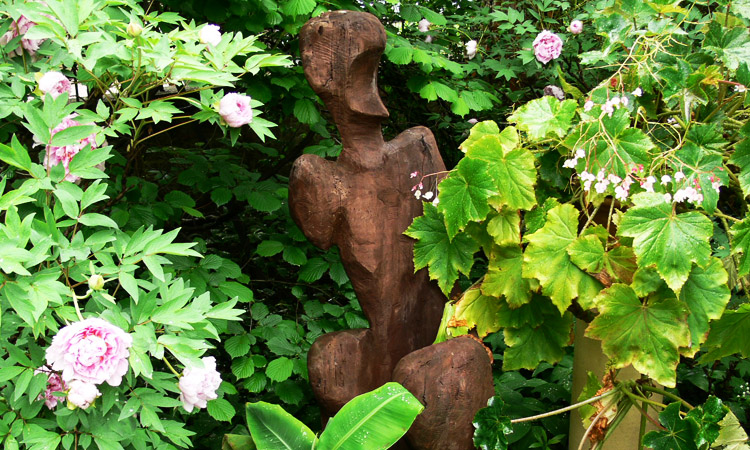 Wooden SCULPTURES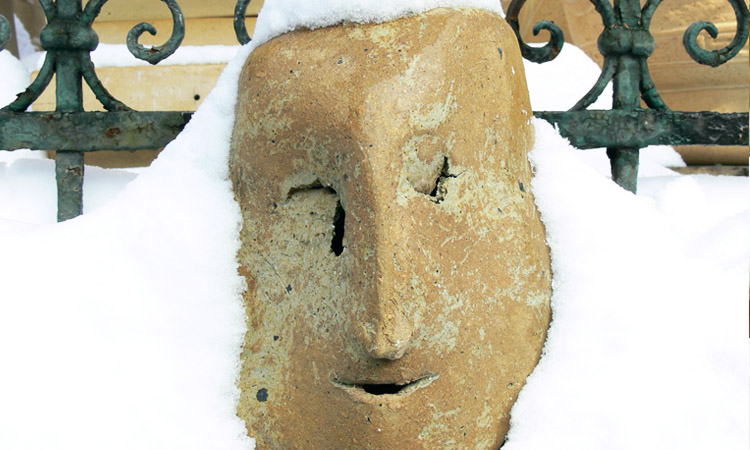 Ceramics SCULPTURES